Bencardino Storm And Sanitary Excavation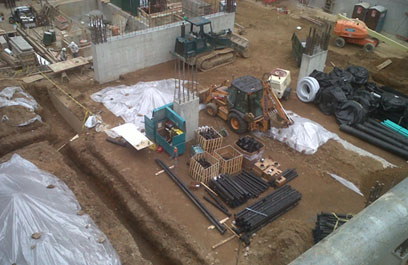 Bencardino has a successful history of experience with the design and construction, removal or repair of water, storm and sanitary systems. The Bencardino crew is skilled in all aspects of underground utility installation including: watermain, storm, sanitary sewers, wastewater treatment construction, pumping stations and foundation drainage systems for industrial and commercial projects.
The skilled professionals at Bencardino Excavating deliver the highest level of quality to each project, so that a water main installed today doesn't become a water main break tomorrow.
Bencardino water, storm and sanitary sewer services include excavating, storm sewer and sanitary installations, repairs and maintenance.