Recycling And On-Site Crushing
On-site crushing is an environmentally conscious and cost efficient means for large scale repaving projects, and also one of the core specializations of Bencardino Excavating. The Bencardino crew and equipment has the capability to crush and recycle concrete, asphalt, brick and block on-site.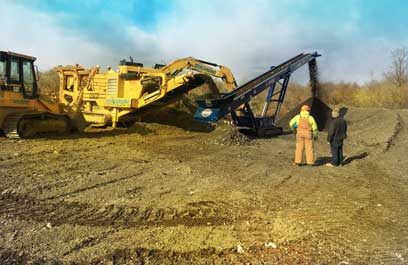 Processing, screening and crushing existing concrete and asphalt on-site eliminates unnecessary transportation costs and hassles. The recycled product may be used on the current project at hand, sold to another job or transported and stored for future work – saving space in landfills and saving money for the client.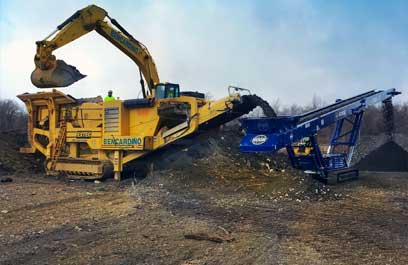 Considerable savings can be realized with on site crushing and screening services offered by Bencardino Excavating. Surplus, or unsuitable materials can be processed into valuable aggregate products.
Crushing and recycling on the job site eliminates unnecessary transportation costs. Aggregate products produced may then be used on site, transported to another location, or sold.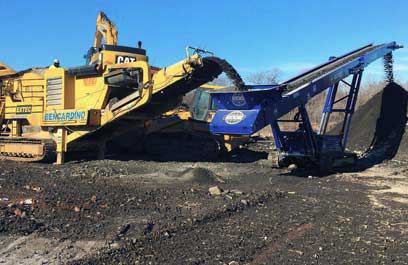 Bencardino's experienced crews operate crushing and screening equipment throughout Pennsylvania, and New Jersey. Road builders, housing developers, and commercial site work contractors all can realize significant savings with Bencardino's on site crushing services.