Bencardino Sitework Excavation Services
Bencardino Excavating has a fleet of heavy-construction equipment, a team of over 140 professionals and the experience to see through any sitework project from start to finish. Whether it's, constructing highways, laying electrical lines, or preparing a site for new development our team will bring your project in on time and within budget.
Bencardino's capabilities include: demolition, clearing, excavation, grading, underground utility installation for fire, storm, water and sewer, concrete, and paving. Equipment rental and emergency services are also offered.


---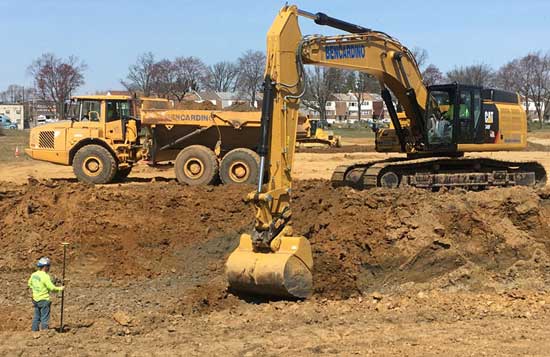 Bencardino has the skill, capability, capacity and equipment to plan and complete all mass excavation projects. Core excavating services include: demolition, fine grading, clearing, rock-blasting, underground utility installation, plumbing and sewer construction.
This ground up project in Philadelphia with T. N. Ward Company is for a new Adult Community Center.
Read More →
---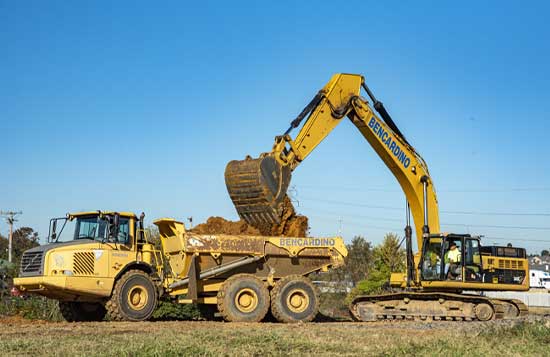 The Bencardino team has successful experience in a range of projects including reservoirs, landfills, commercial and industrial complexes.

Each unique project is assigned the right project manager, experienced crew and equipment fleet to ensure your site is always completed on time and within budget.
---
In this video, Bencardino Excavating Contractors is performing extensive sitework at Beach Street near Graffiti Pier in Philadelphia, a substantial parcel of land between the Delaware River and the Port Richman neighborhood.
Read More →